This awesome, free post might contain affiliate links. I'll receive a small commission when you purchase from my links, at absolutely no cost to you. Your constant support is always appreciated!
Oahu is Hawaii's most visited island. It makes sense, considering Oahu is the home of Hawaii's capital city, Honolulu. Despite the fact that Oahu is the the most commercialized and built-up island in Hawaii, there are so many incredible things to do in Oahu. From beaches to incredible restaurants to hidden gems, Oahu is full of a ton of surprises! Keep reading to learn about all the top things to do during your visit to the island of Oahu.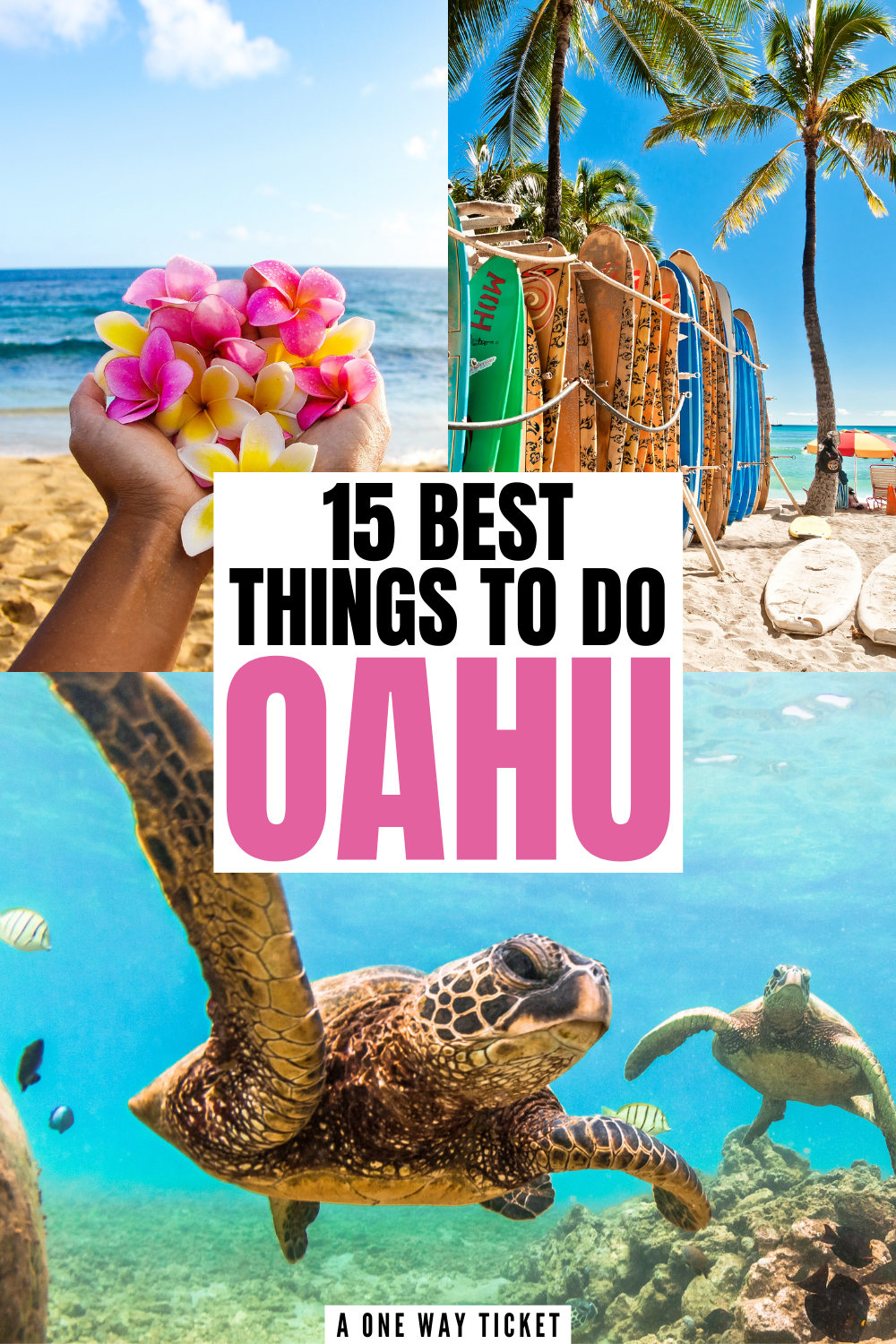 1. Spend the day at the famous Waikiki Beach.
When visiting Oahu, most people will tell you to get out of Honolulu and Waikiki to be away from the crowds. They're not wrong, but Waikiki Beach is famous for a reason – it's absolutely stunning. While it might be crowded and commercialized, Waikiki Beach is absolutely worth at least a day of your time.
The sand at Waikiki Beach is soft and wide, so there's plenty of space to set up shop for the day. If you're interested in learning how to surf, Waikiki is a great place to do it. Check out a surf school, like this one here. If you'd rather just watch others surf, Waikiki is also a great spot to do this. There are so many surfers and you'll frequently see an entire line of surfers catching the same wave in unison.
See Honolulu like a local by booking a customized walking tour here.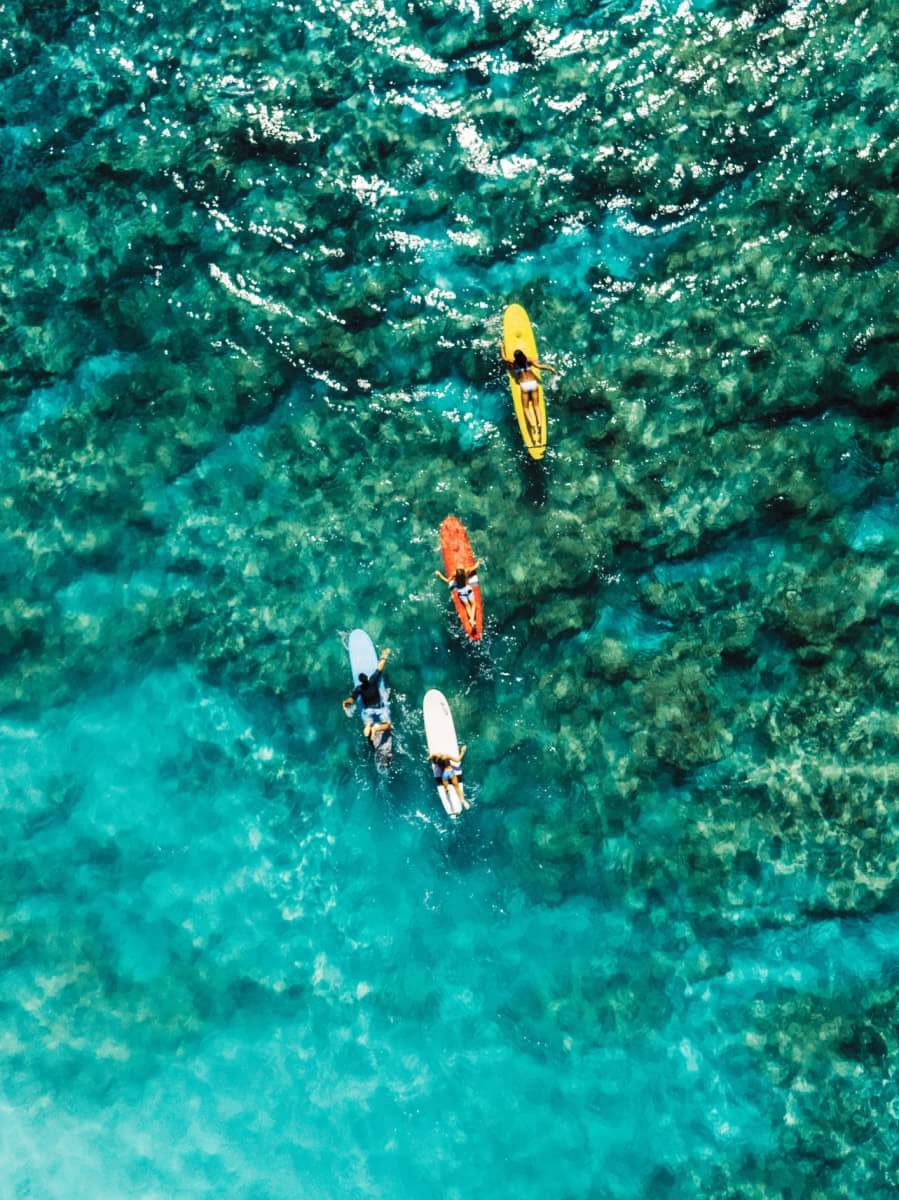 2. Rent a car and go beach hopping on the North Shore.
The North Shore in Oahu is famous for its incredible beaches. You'll spend around 1-hour driving just to get from the Waikiki area to the North Shore, so it's necessary to rent a car. The beaches in this area are all fairly back to back, so it's not too difficult to get from one to the other.
The availability of parking and facilities at the North Shore beaches varies. Some areas have parking lots, some have spots on the side of the road designated for parking, and some you wouldn't even know there's a beach there if you weren't looking for it. The earlier you get to any of these beaches, the more likely you are to get a decent spot parking, so start your day early! Surprisingly, the beaches with the most established parking lots and the most parking often fill up the fastest. If you stumble on a beach and it's packed, don't worry, chances are there's another stunning beach within a 5-10 minute drive away!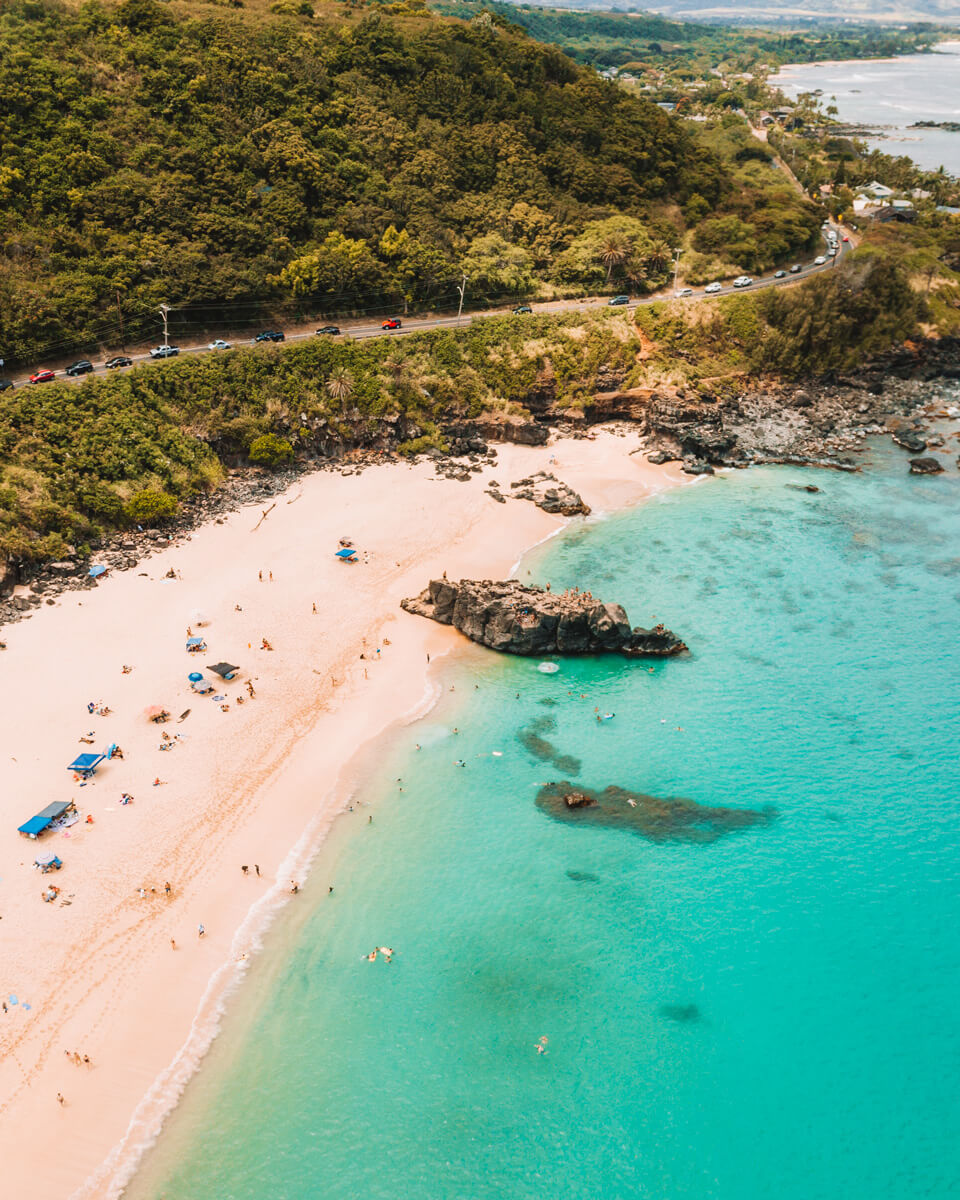 3. See the island from a brand new perspective.
If there's any place you should splurge on a helicopter tour, it's Hawaii. A helicopter ride is easily one of the best things to do in Oahu because it lets you see the island from a completely different perspective and really appreciate its beauty. Plus, it allows you to see the whole island in less than an hour because you're skipping traffic!!
During a helicopter ride, you'll can see gorgeous places like Diamond Head, Waikiki Beach, Sacred Falls, and even the Pearl Harbor Memorial like nobody else gets to see them.
Click here to check pricing and book a helicopter ride over Oahu.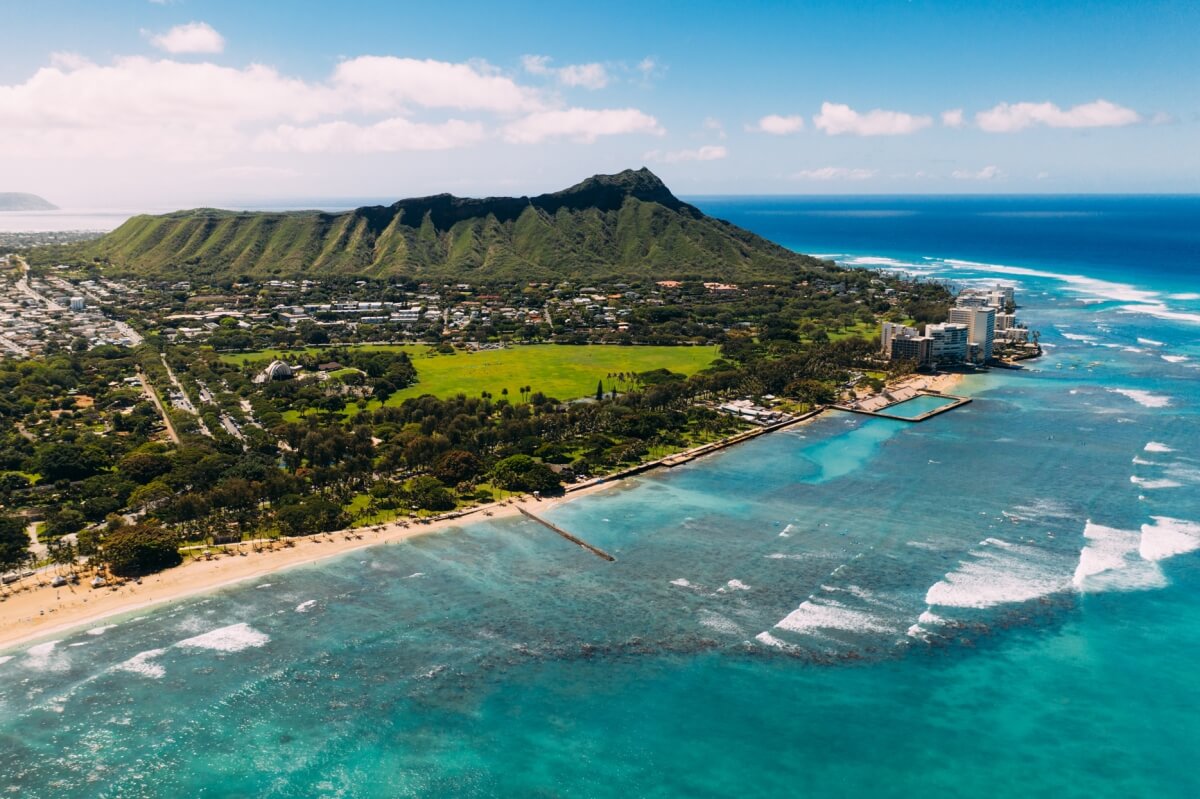 4. Hike your heart out in Oahu.
Hawaii is known for its incredible trails, waterfalls, and other epic hiking spots. You barely have to get outside of the city to see hikes. One of Oahu's most famous hikes is to the top of Diamond Head, which is the iconic backdrop of Waikiki Beach. The island is full of hikes for all different levels of skill, easily making it one of the best things to do in Oahu.
Check out places like AllTrails to search through hikes available on the island. Some hikes that are recommended are Diamond Head, Makapu'u Lighthouse Trail (this one is great for sunset!), Lanikai Pillbox, Manoa Falls, and Koko Crater. If you're more of a beginner or like a group setting, sign up for a tour that includes hiking, like this one here.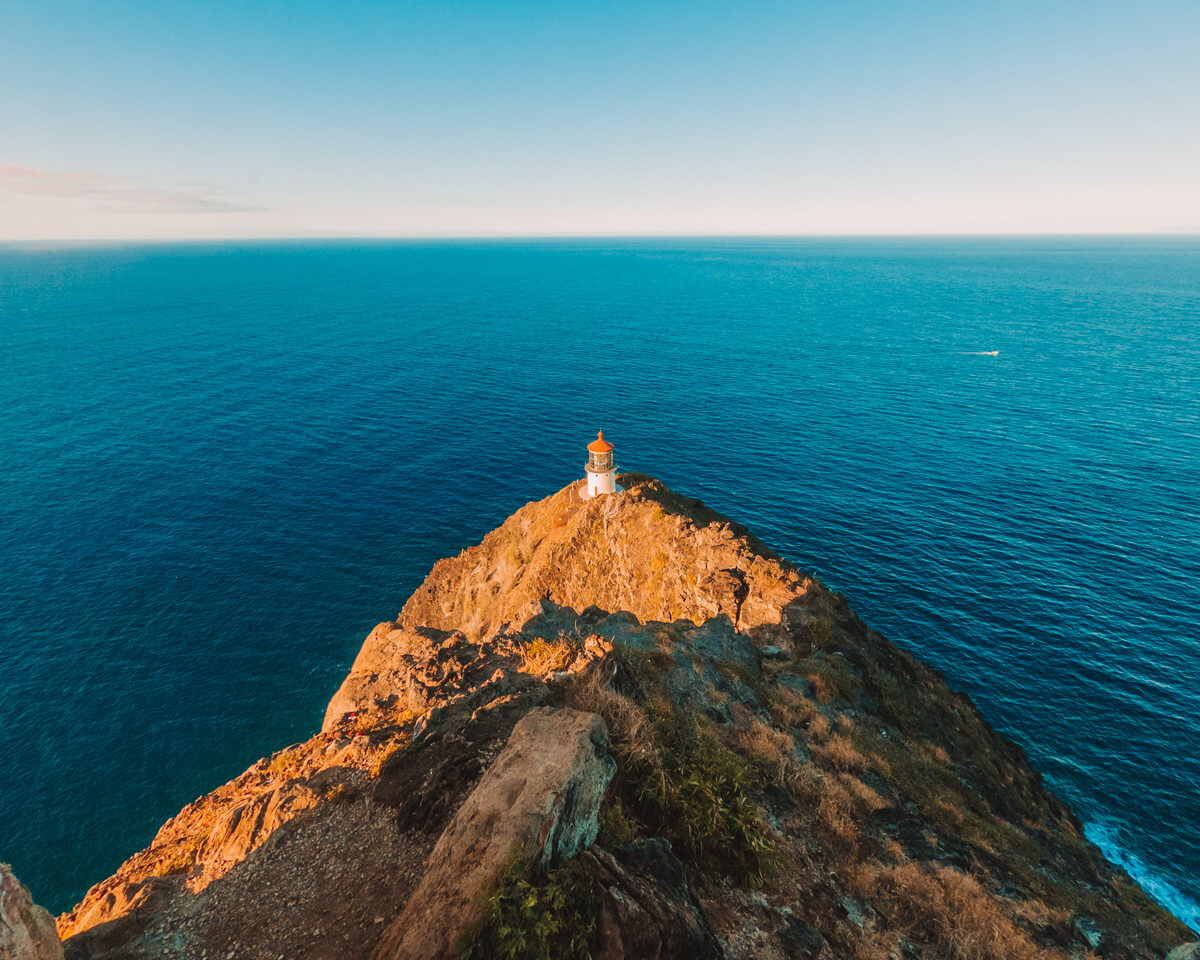 5. Visit all the famous eateries Oahu has to offer.
There's an overwhelming amount of good food in Oahu. A lot of places are so popular that long lines can form if you're not strategic about how and when you visit. Try to visit the more famous spots where long lines tend to form during the week and either really early in the day or on off-hours to avoid long waits.
Here's a list of some of the famous places you can eat at in Oahu until your bellies are full and happy!
Malasadas at Leonard's Bakery
Acai Bowls & Smoothies at Haleiwa Bowls or Sunrise Shack
Udon at Marukame Udon
Poke Bowls at Maguro Spot, Ono Seafood, Foodland, or Fresh Catch Kaneohe
Sushi at BANZAI Sushi Bar, Mitch's Fish Market, or Sushi ii
Shave Ice at Matsumoto Shave Ice
Garlic Shrimp at Giovanni's Shrimp Truck
Another pretty epic spot to eat is Haleiwa Joe's in Haiku Gardens. This is likely one of the longest lines you'll wait in for food in Oahu, so be prepared for that. Try to arrive right when they open to put your name on the list. While you're waiting, you can walk around Haiku Gardens.
6. Go shark cage diving on the North Shore.
The North Shore is known for its incredible beaches, but did you know you can shark cage dive here too? Oahu is one of the few places in the world where you can go shark cage diving to see the ocean's most notorious predator on their own turf. This is easily one of the most exhilarating things to do in Oahu, so if you're an adrenaline junkie, sign yourself up here!
You're in for one of the most special moments of your life during this shark cage diving tour. Depending on the time of the year, you may come across other marine life like sea turtles, dolphins, and whales!
See more details about shark cage diving on Oahu's North Shore here.
7. Marvel at Humpback whales during whale season in Oahu.
Speaking of marine life, once you've plunged into the water to swim with the sharks, chances are you'll also want to see some whales! Seeing whales up close in the wild is one of the most awe-inspiring experiences and something everybody should do. That's why booking a whale-watching excursion is one of the best things you can do in Oahu.
During the months of December to April, thousands of Humpback whales migrate into the waters surrounding Oahu, making it the perfect time of year to spot these gentle giants. The short window to see them means that only people traveling to Oahu during these winter months will be able to experience this. If you're dying to see whales, make sure to plan your trip during this time frame!
See more details about whale watching in Oahu here.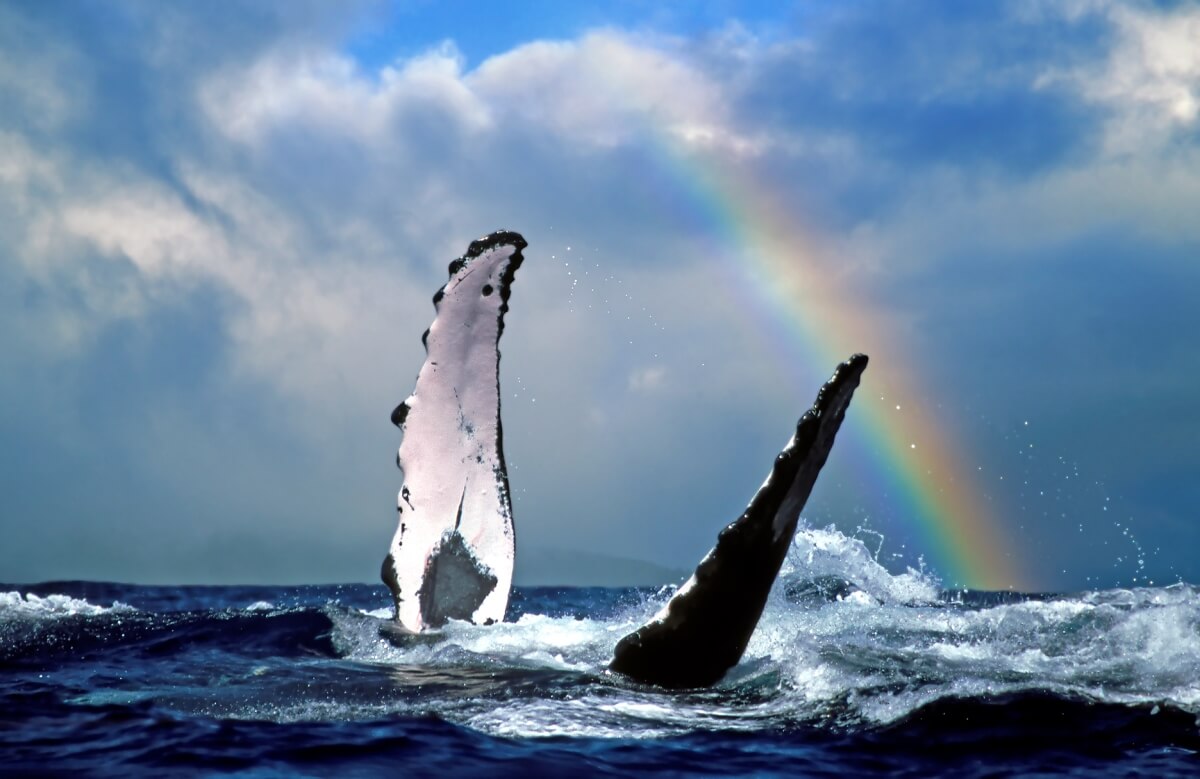 8. Kayak along Oahu's eastern coast.
Oahu's North Shore has some pretty gnarly waves, so it'd be quite difficult to go kayaking at most beaches here. But, Oahu's more local eastern coast is full of incredible beaches and great opportunities to go kayaking. Sign up for a guided kayaking tour to make sure all the kayaking gear you need is provided and your valuables will be kept safe.
Off the coast of Kailua and Lanikai beach, there are twin islands. You'll kayak around this area, and also visit secret, secluded locations led by your expert local guides. Make sure to pack a bathing suit. You'll be led to several incredible snorkeling spots, including the Kailua Turtle Feeding Grounds.
Sign up for a guided kayak tour on Oahu's eastern coast here.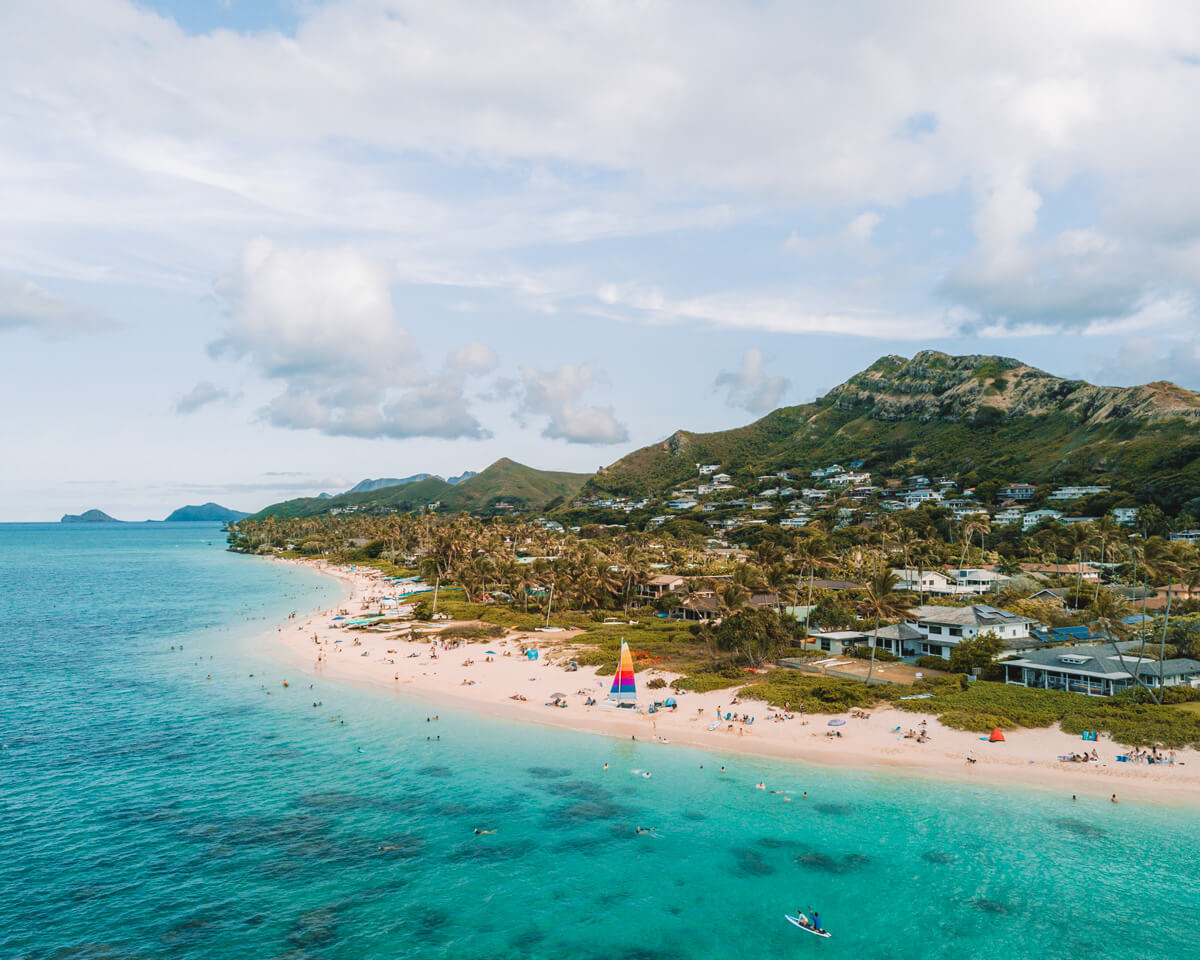 9. Feel like a local by exploring around the beachside town of Haleiwa.
Haleiwa is an adorable town in the North Shore of Oahu. It kind of feels like a little surfer town – it's super low key and unassuming, but it's full of charm. Haleiwa is also the anchor point for all the North Shore beaches. Chances are you'll be passing through at some point, so make sure to stop by and have a look around.
A bunch of the incredible food options mentioned above can be found in Haleiwa – Giovanni's Shrimp Truck, Haleiwa Bowls, and Matsumoto Shave Ice, to name a few. There's a main parking area in the center of town, which is where you should park. It's easy enough to walk around on foot. You'll come across a bunch of restaurants and boutique shops, so make sure to stop in and check them out!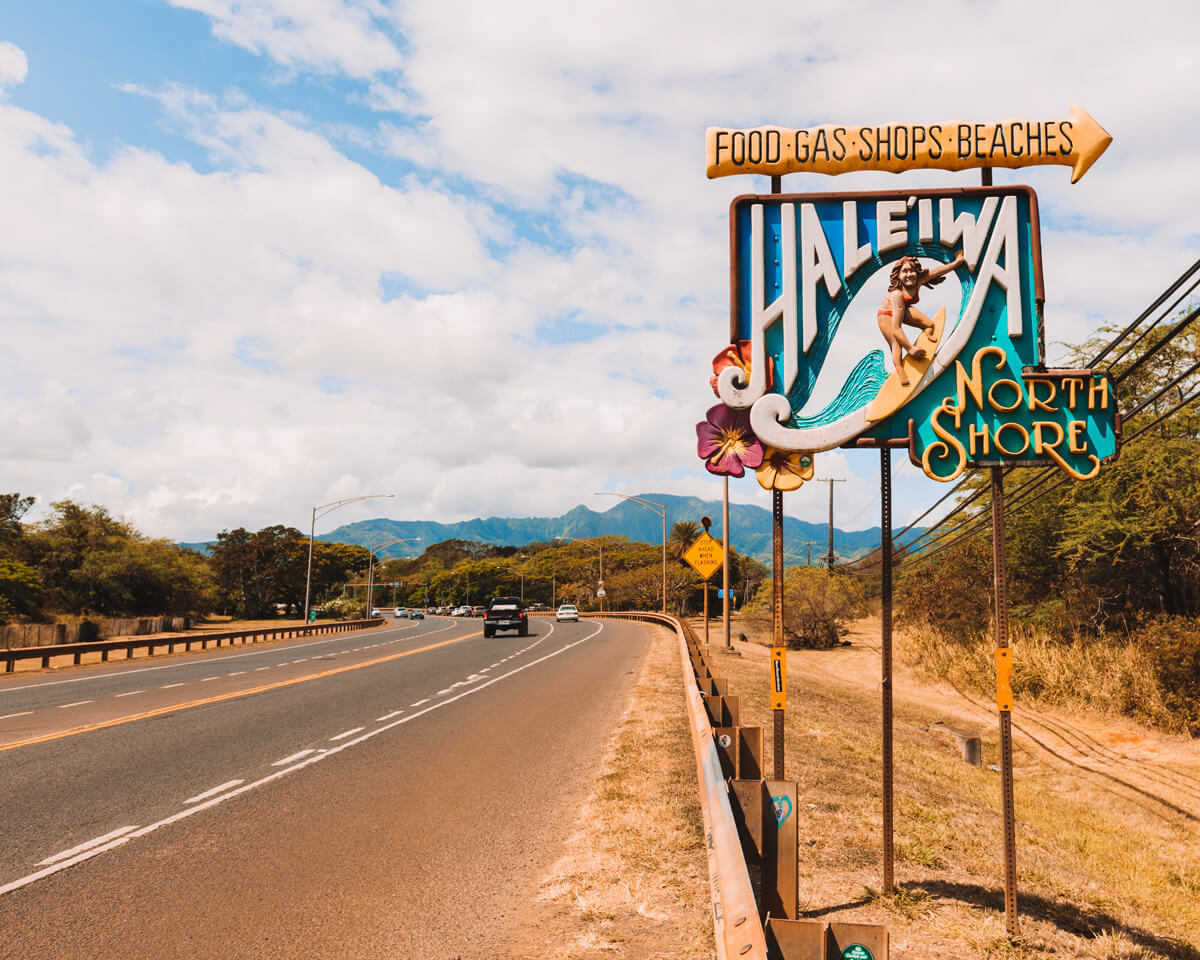 10. Spend some time in the water snorkeling or scuba diving.
Hawaii is known for its incredible snorkeling and scuba diving, and Oahu is no exception to that. In fact, I'd recommend purchasing your own mask and snorkel to bring with you because you'll be using it that often. If you're unable to bring one with you ahead of time, stop by one of the ABC Stores all over the island and you should be able to find out.
Oahu is the perfect place to try scuba diving as a beginner or go diving along wrecks and reefs as a certified diver. One of the most famous places to snorkel in Oahu is called Hanauma Bay. However, they've recently started a program requiring you to reserve a time to visit. You can find that linked here, but just know it's extremely difficult to get tickets. If you can't get a time at Hanauma Bay, don't worry! You can find other snorkeling tours, like dolphin watching and snorkeling, snorkeling near Waikiki with turtles, and snorkeling on the North Shore.
11. Honor the fallen at Pearl Harbor and the USS Arizona Memorial.
It's important to remember the dark history of this island and its association with WWII – the attack on Pearl Harbor. A visit to Pearl Harbor is a great way to learn about the history of the military base, the attack, and what has happened since 1941.
There are several ways to visit Pearl Harbor and the USS Arizona memorial. You can do a full day tour of Oahu that includes a visit to Pearl Harbor and the Punchbowl Cemetery. If you'd prefer to just see Pearl Harbor, you can purchase access and a narrated audio tour to get a good overview of the museum and memorial. Keep in mind, access to the USS Arizona memorial is up in the air. Check closer to your travel date if the memorial itself is open and accessible. If it's not accessible, they typically still offer the boat rides to see the memorial up close, but just don't allow you access to walk into the floating memorial itself.
Check out pricing for a full day tour of the island that includes a visit to Pearl Harbor.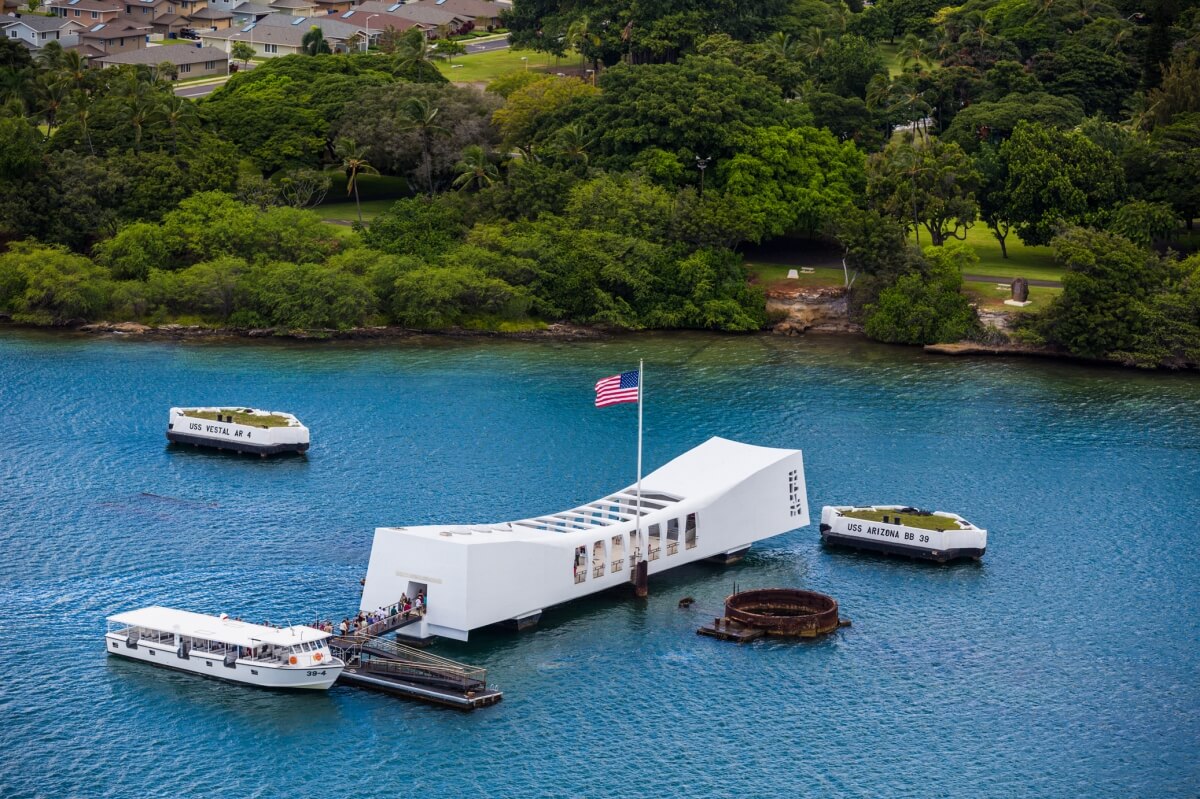 12. Check out a unique luau on Oahu's east-side.
Going to a luau is one of the typical, touristy things to do when visiting Hawaii. Don't miss the award-winning Ka Moana Luau, located only 20 minutes away from Waikiki. It can sell out, so make sure you reserve tickets ahead of time. The luau is located at Sea Like Park, and an admission ticket is included with your ticket to the luau, so you get two experiences for the price of one!
On top of the incredible show you'll see, there's also a delicious dinner included with your ticket. You can also participate in fun, cultural activities such as lei making, hula and ukulele lessons, coconut-headband weaving, and more!
Click here to reserve tickets to the Ka Moana Luau.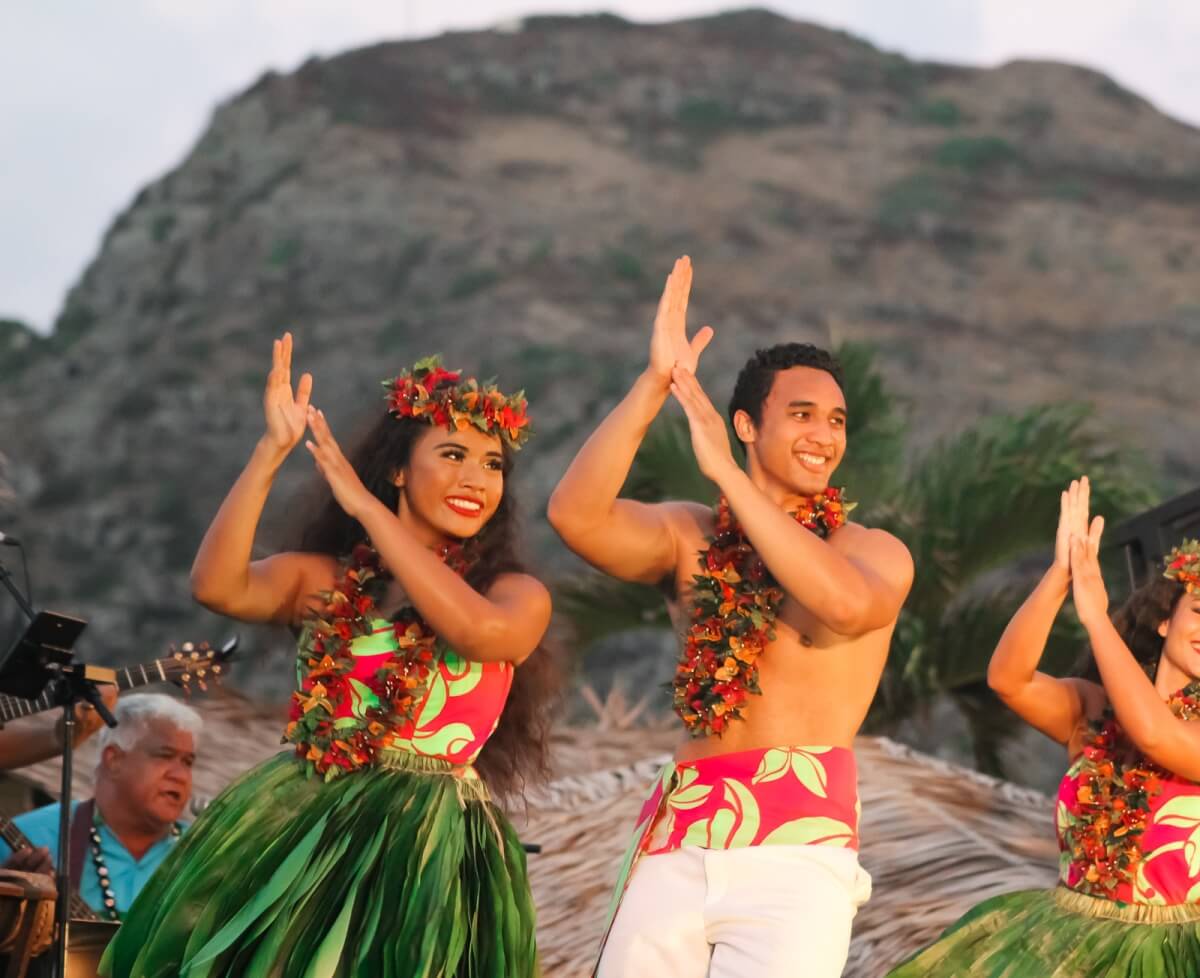 13. Catch the sunset on a sunset cocktail cruise off the coast of Waikiki.
Waikiki is located in the southern part of Oahu, so you typically only catch a side-view of either sunrise or sunset. However, you can partake in a super fun sunset cocktail cruise off the coast of Waikiki to get uninterrupted views sailing on a 53-foot catamaran as the sun sets over western Oahu.
It's a cocktail cruise, so of course you'll get drinks included with the cruise. Additionally, you'll feast on some Hawaiian light bites to hold you over until dinner. On your way back towards Waikiki, you'll catch incredible views of the famous Diamond Head. It's the perfect way to begin an evening out!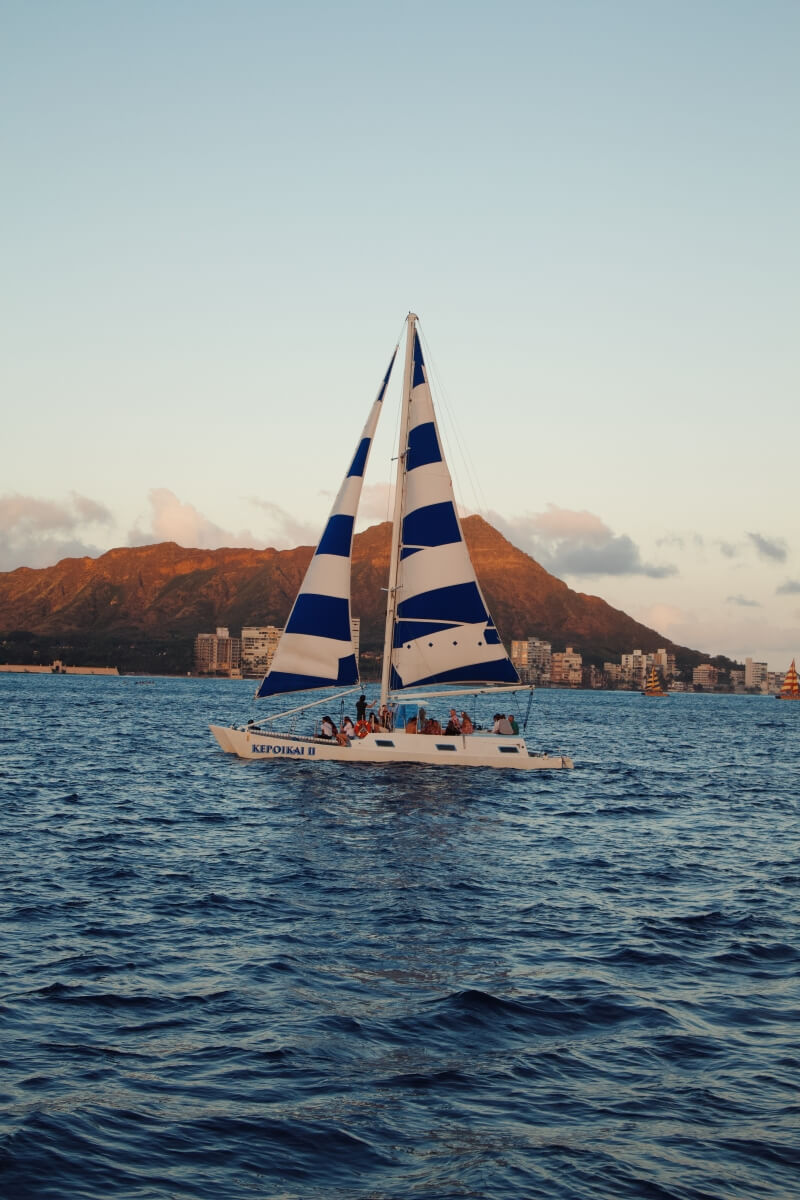 14. Travel through time to Jurassic Park at Kualoa Ranch.
Kualoa Ranch is a private nature reserve set against cascading, green cliffs. It's best known for being one of the filming spots for the iconic Jurassic Park movies. Trust me, you'll recognize it once you see it. There are tons of epic things to do in the park, including ATV tours, zip-lining, horseback riding, and movie site tours.
Tickets to these experiences sell out literally months in advance sometimes. Make sure to book on the Kualoa Ranch website super far ahead of your visit. If their website is sold out, you can check out some other tours that include a visit to Kualoa Ranch as a back-up plan. There's also a park nearby with a beach, appropriately named Kualoa Regional Park, that has epic views of the scenery you'll find in the park. The beach is also a popular place to kayak to an island off the coast called Chinaman's Hat Island.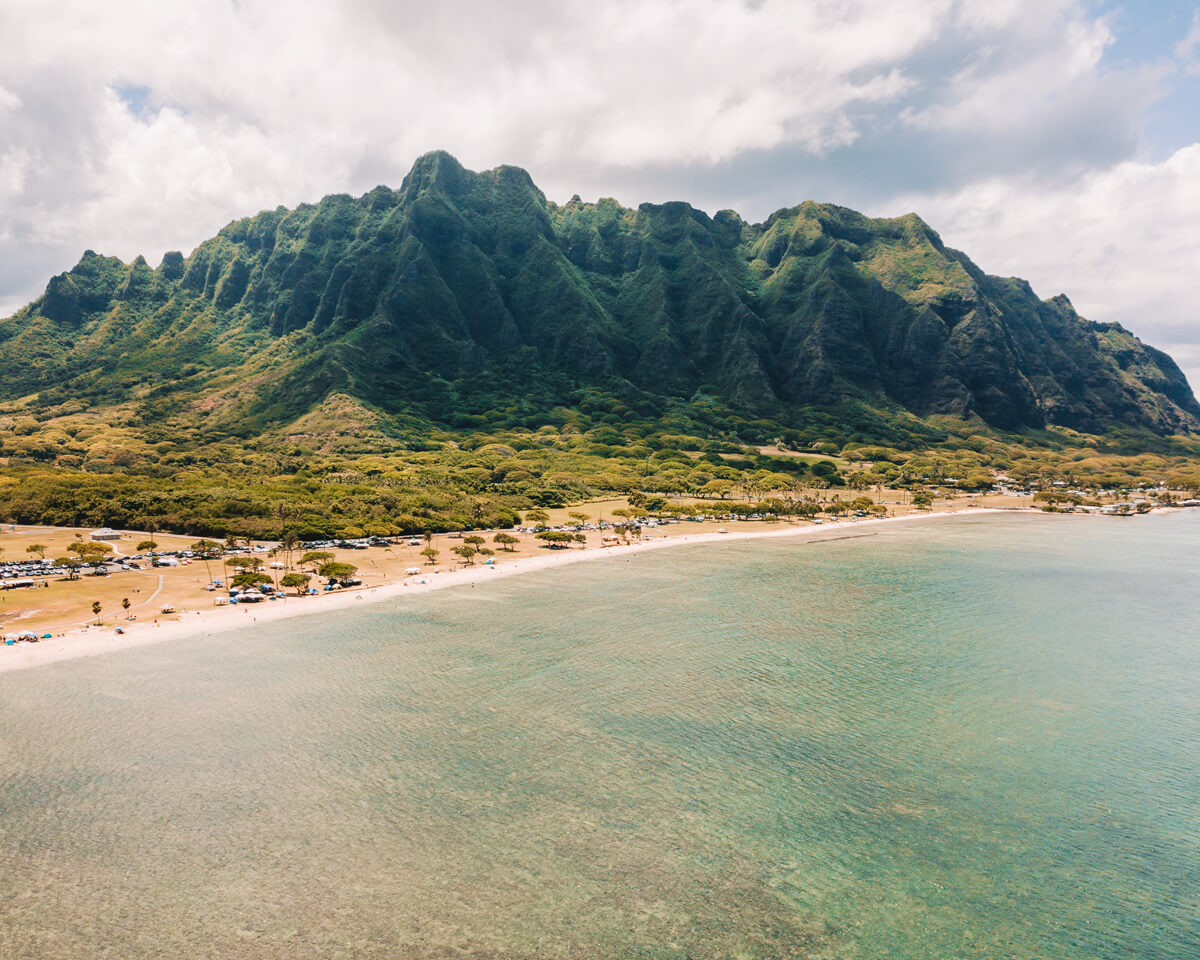 15. See the entire island in a day during a circle island tour.
If you're only spending a little bit of time in Oahu or you don't have a rental car, doing a circle island tour is the perfect way to see a little bit of everything. Even if you do have a rental car, this is a great way to be guided around some of the island's most famous locations so you know where you want to return for some extra time later in your trip.
After you leave Oahu, you'll head towards famous sites like Hanauma Bay and Halona Blowhole. As you head towards the North Shore, you'll stop by Nuuanu Pali Lookout and the Byodo-In Temple. Don't forget to also check out the Ho'omaluhia Botanical Garden! Once you make it up to the North Shore, you'll check out Waimea Valley for some hiking, sightseeing, and swimming. There's so much to see on this circle island tour, so don't miss out!
Reserve your spot on a circle island tour of Oahu.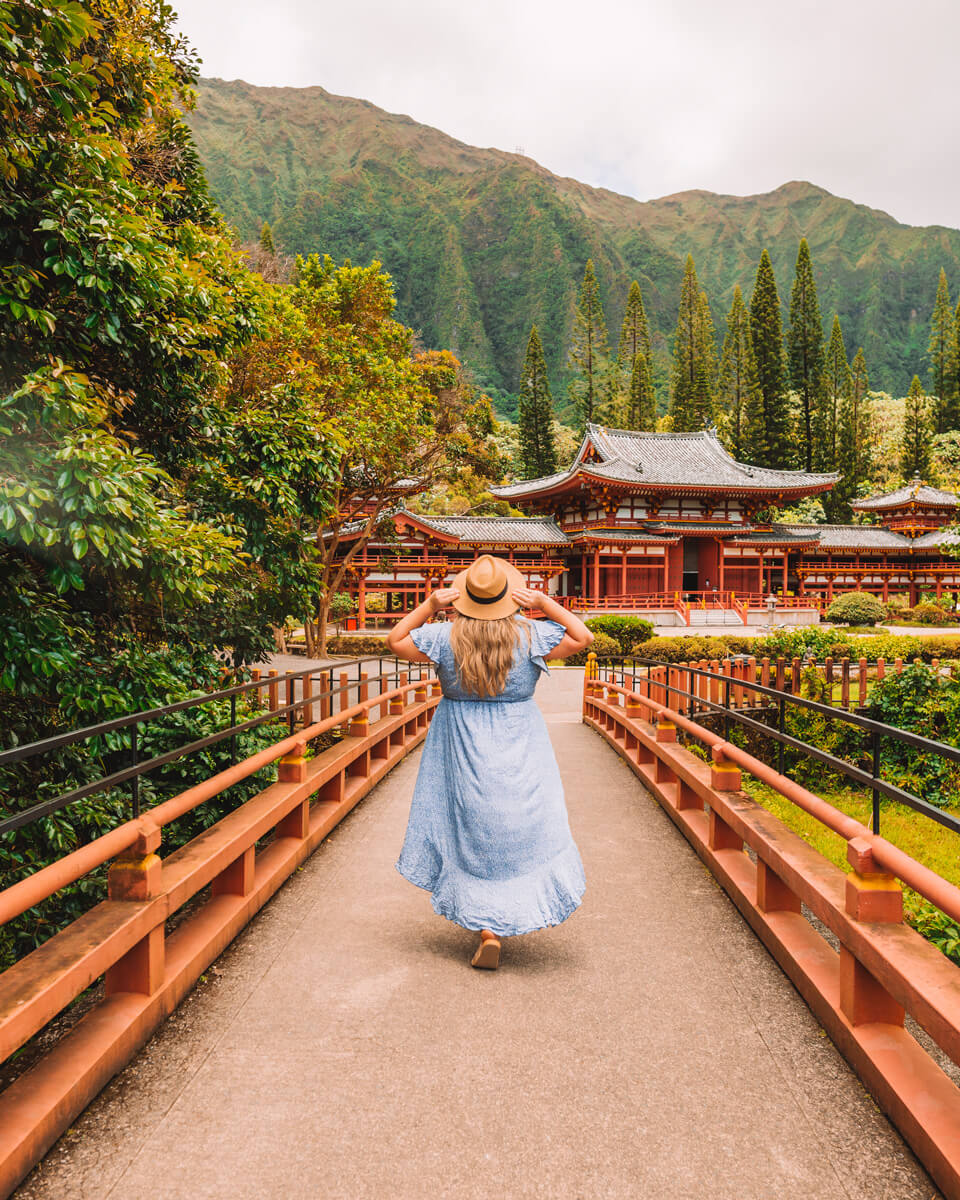 Find more things to do in Oahu below.
---
Read More About Hawaii
Planning a trip to Hawaii and interested in learning more information? Check out the below list full of free resources about traveling to Hawaii.
Pin me to Pinterest!!!! ⤵
Maddie is the traveler behind A One Way Ticket. She has been traveling internationally for over 10 years and has visited 75+ countries on 6 continents. In addition to traveling herself, she's been helping others plan their own travel for 6+ years. Maddie eats, sleeps, and breathes travel and loves to help others discover that same wanderlust!