This awesome, free post might contain affiliate links. I'll receive a small commission when you purchase from my links, at absolutely no cost to you. Your constant support is always appreciated!
An Alaskan cruise is a top bucket list item. It's the type of trip that will likely be a once-in-a-lifetime experience, so you want to make sure you do it right the first time. Thankfully for you, you've come to the right place to give you all the best tips to know before booking your Alaska cruise. After reading through this article and knowing what to look for, you're bound to have the best Alaska cruise possible!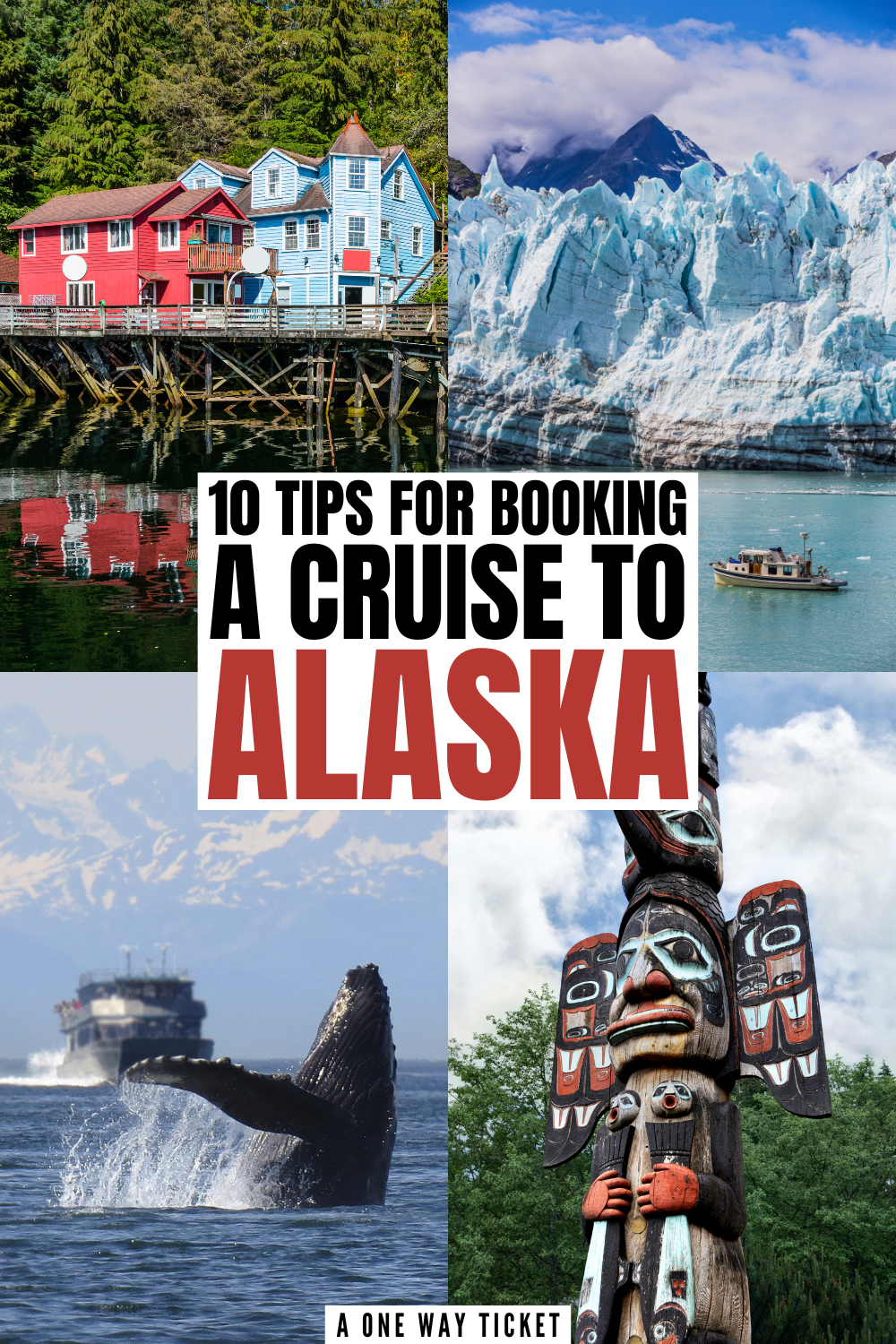 What Cruise Line Should I Choose for an Alaska Cruise?
There are at least a dozen cruise lines you can choose for your Alaska cruise, so it can be overwhelming to choose what cruise line is best for you. I'm going to come right out and say it – my personal recommendation for the best cruise lines for an Alaska cruise are Princess Cruise Lines and Holland America.
There are a couple of reasons why Princess and Holland America are my choices for the best Alaskan cruise lines. Both cruise lines have been sailing to Alaska for decades. This means they have the most experienced employees and guides, the most connections on the ground in Alaska, and the first choice for permits in Alaska.
Certain stops on Alaska cruises require the cruise ships to get permits (such as Glacier Bay National Park). Because Princess and Holland America have been doing it the longest, they're more likely to have these stops on their itineraries. And, they're most likely to get the best docking spots in each port.
Both Princess and Holland America are mid-tier cruise lines, so they're a catch-all, good-for-everybody cruise line. If you're looking for something more geared towards kids, I'd look at Norwegian Cruise Line. If you're looking for a smaller ship with a more luxury feel, I'd recommend Silversea Cruises.
Best Time of Year for an Alaska Cruise
Alaskan cruises specifically operate during the summer season. Due to the harsh winters in Alaska, it's not possible to cruise there outside the months of May-September.
Because Alaska cruises are so seasonal, technically there's no bad time to visit. That being said, July is the best time to do an Alaska cruise. June and August are secondary months, with May and September being my last choice recommendation.
July is the best time of year to go because you're most likely to get the best weather and have the most wildlife sightings. That being said, you can still get great weather and see wildlife anytime from May-September.
One of the potential benefits of going in May or September is that you'll get the best prices and you may avoid families on their summer break. That being said, if it's in your budget, I highly recommend springing to book your Alaska cruise in July.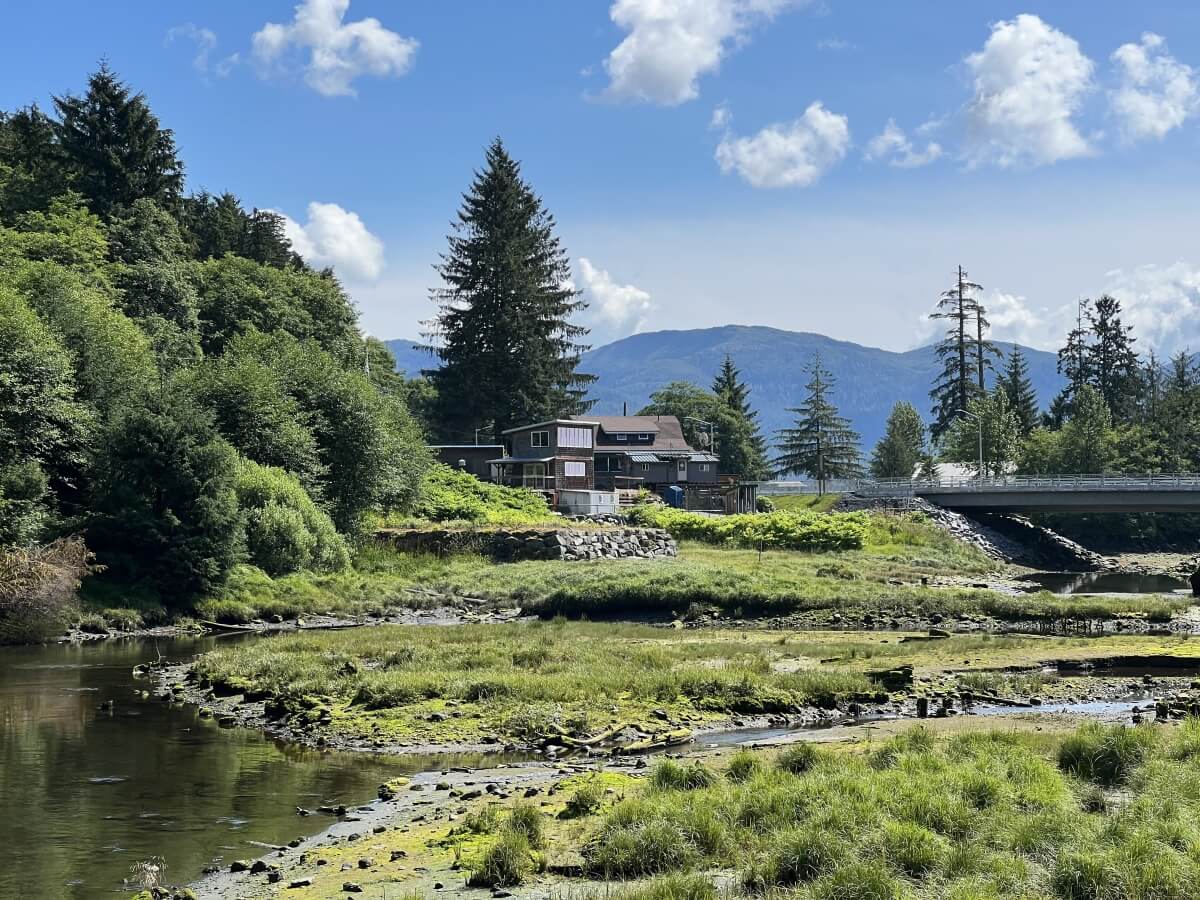 Is an Alaska Cruise a Good Fit for Everybody?
While it's hard to say it's for everybody, I really think taking an Alaska cruise is a good idea for 99.999% of people. If you're at all interested in visiting (which you should be if you've ended up on this article!) the answer is a definite yes – you should go!
Alaska cruises are great for all different kinds of people from all different places, at all different ages, and all levels of mobility. Cruise lines are very accommodating and have different activities based on your interests. It's great idea for a friend trip, a couple getaway, or a summer family vacation.
Some people might be worried that because Alaska is more of an outdoorsy destination, it might be too challenging. Trust me, as somebody who is not a crazy hiker or overly outdoorsy, you'll still love it.
What Beginning/Ending Ports Should I Choose for My Alaska Cruise?
There are multiple options for where your cruise can begin and/or end. You'll see some itineraries that are one-way, such as those that go from Seward or Whittier to Vancouver or vice versa (northbound or southbound). Likewise, you'll see a lot of roundtrip itinerary options, such as a roundtrip from Vancouver or a roundtrip from Seattle.
I personally think the best itineraries are the one-way itineraries starting in Vancouver and ending in either Seward or Whittier (specifically in the northbound direction).
Choosing the one-way itinerary allows you to see the most you can in Alaska without having to backtrack to your starting point to end the cruise. It also allows you to see more of Alaska by doing an extension to see Denali National Park (more on that later).
This all being said, there can be a lot of convenience in doing the roundtrip itineraries. It does make flying a lot easier as flights in and out of Anchorage can be expensive and at odd times of day. Booking a roundtrip flight to either Seattle or Vancouver is much easier than booking one way into Vancouver and the other way out of Anchorage or Fairbanks.
Another benefit of booking a roundtrip Alaska cruise itinerary is that you reap the benefits of what's called a "closed-loop cruise." A closed-loop cruise essentially means that the cruise begins and ends in the United States, so you may not have to bring a passport with you. We'll touch on this a bit more later as well.
Can't Miss Stops on an Alaska Cruise Itinerary
Not all Alaska cruise itineraries are made equal. If you've done any research yet, you'll notice that some ports come up quite frequently, while others only make it on certain itineraries.
Ports such as Ketchikan, Skagway, and Juneau are common ports in towns along the Southeast Alaskan coast. It's likely most itineraries you look at will stop at these. They're all worthwhile stops with cute little touristy towns and great excursions bookable either through your cruise line or through local tour operators.
Interested in guides for the different Alaskan cruise ports? Check out the links below for details on different cruise ports, including things to do, weather, how to get around, and more.
My #1 recommendation for a can't miss stop on your Alaska cruise itinerary is Glacier Bay National Park. Rather than an actual stop, a visit to Glacier Bay National Park is actually what the cruise lines call a "scenic cruising" day. You don't actually leave the ship, but the ship essentially becomes your excursion for the day.
Glacier Bay National Park is a U.S. National Park and a UNESCO World Heritage Site, so it's extremely protected. As a result, only two cruise ships are given permits each day to enter the park, so that's why this doesn't show up on every Alaskan cruise itinerary. I hate to be dramatic, but if you book a cruise to Alaska and it doesn't have a stop at Glacier Bay National Park, you are 100% missing out and should rebook.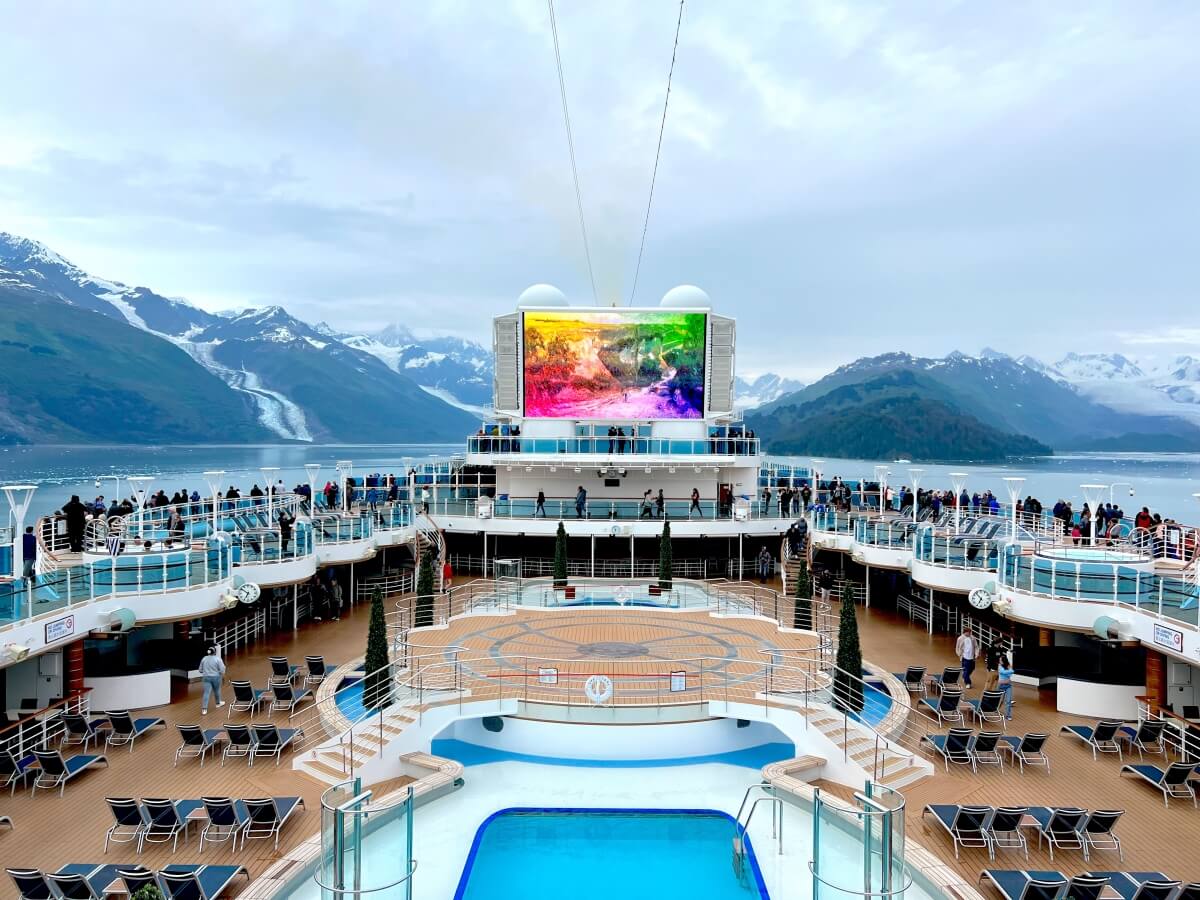 Alaska Cruise: Should I Do Pre/Post-Cruise Stops or Skip Them?
There are several different options for pre/post-cruise stops on your Alaska cruise. Largely, this will depend on what itinerary you book and where it begins and ends.
If you opt to do the one-way northbound itinerary I recommended, you can start your trip with a few days in Vancouver. This city in the Canadian province of British Columbia is a great place to visit. It's the most picturesque seaside city with lots of nature surrounding it.
If you're starting in Vancouver, you can also look at a more involved pre-cruise experience with the famous train called the Rocky Mountaineer. They offer itineraries through the Canadian Rockies that can end in Vancouver.
After your cruise is finished, whether you land in Seward or Whittier, a visit to Denali National Park is highly recommended. Denali is a great place to see more Alaskan wildlife, such as bears, moose, and bald eagles. It's an especially great stop if you're a fan of the great outdoors, as it doesn't get much better than this.
Even if you decide not to do a pre- or post-cruise stay, I highly recommend arriving at your starting city at least 1 night prior to the cruise start date to avoid any issues with flight delays and cancellations.
Considering a pre- or post-cruise stop in Denali National Park? Click here for Alaska Railroad tips.
Do I Need a Passport for an Alaska Cruise?
There's unfortunately not a short answer to this question. My answer is always yes, but it's really a yes with an asterisk.
You might ask yourself: "Why do I need a passport for an Alaska cruise? Isn't Alaska part of the United States?" It is, but as you've probably seen me mention multiple times, my best recommended Alaska cruise itinerary will either begin or end in Vancouver, Canada. In order to get into or out of Vancouver, you'll need a passport.
A few paragraphs ago, I mentioned the concept of a closed-loop cruise. This essentially means that when a cruise begins and ends in the U.S., you might be exempt from needing a passport even if you technically visit other countries. There are stipulations to this and you'll still need to bring an official form of ID, so I highly recommend looking at what your cruise line says about your desired itinerary.
Overall, you technically don't need a passport for a cruise to Alaska if you choose certain itineraries, but it's my personal recommendation to get one or bring yours to make your life a lot easier.
What Type of Cabin Should I Book on an Alaskan Cruise?
Most cruise lines have a variety of different cabin types available to book. If you're looking at a luxury cruise line, they may have only suites. But most likely, you're looking at Princess or Holland America (my recommendations!), which will offer inside cabins, outside cabins, balcony cabins, junior suites, and suites.
As you go down the list of options starting at inside and ending at suites, the price gets higher. Inside and outside cabins are the most affordable, but I recommend booking at least a balcony cabin. With outside cabins, you at least get a view, but you can't open the window in your stateroom. Inside cabins have no windows at all. Alaska is all about the incredible landscapes, so you definitely want at least a window.
The reason I recommend at least booking a balcony cabin is because this will not only give you a look at those beautiful Alaskan landscapes as you cruise along, but it'll offer you your own private area to watch the views pass by without having to worry about crowded communal areas on the ship. This will be especially useful for your scenic cruising days, like through Glacier Bay National Park.
What Deck and Location Should I Book (Aft, Midship, Forward)?
Once you've decided the type of cabin you shoiuld book, it's important to know which location you should book on the ship. First, let's talk about aft, midship, and forward.
You'll see these terms come up quite a bit and there might even be price differences between the locations. Midship is the most desirable because it's the middle of the ship. You'll be closer to more activities. The main reason people prefer midship is because it's supposed to have less movement than the ends of the ship when it comes to rocking, which can cause sea sickness.
If you're looking to save a bit of money, booking an aft (back) or forward (front) stateroom could be a good choice for you. These locations can be a bit further away from activities, but that just means you'll get your daily steps in! If sea sickness is a concern for you, I would stay away from these areas. But, if it's not an issue for you, you can save some money!
The other location question I want to touch on is what deck to choose. The main recommendation I have is to choose a deck that's sandwiched by two other passenger decks. Usually the cruise lines set up the ships in a way that several decks in a row are full of nothing but cabins. I recommend avoiding the first deck and the last deck because they can sometimes be noisier since they're closer to communal areas.
Should I Book an Alaska Cruise with a Travel Agent?
The short answer to this question is yes. There's a huge misconception now that travel agents are a thing of the past and booking with a travel agent will cost you extra money. Both of these things couldn't be less true. Actually, booking an Alaska cruise with a travel agent can save you money or earn you extra perks you wouldn't otherwise get.
By booking your cruise to Alaska with a travel agent, you can sometimes earn extra shore excursions, onboard credits, and more, all for the same price you'd get by going right to the cruise line and booking yourself. On top of that, travel agents can monitor the price for you and adjust the price down before your final payment without you having to do any work.
Booking your cruise with a travel agent should mean they can help you with your flights, pre- and post-cruise stays, and anything else you'd need. If you're interested in booking with a travel agent, fill out the form on this page.
Pin me to Pinterest!!!! ⤵︎