This awesome, free post might contain affiliate links. I'll receive a small commission when you purchase from my links, at absolutely no cost to you. Your constant support is always appreciated!
Let's face it – 2020 has been a rough year so far. The coronavirus pandemic has taken the world by storm and stopped travel almost entirely. For months, the only travel happening was necessary travel, whether it be to visit an ill family member, travel to one of the hotspots as a frontline worker, or to try to get back home after being stranded abroad. Now that we've gotten all the doom and gloom out, let's get to the positive! After several months of quarantine across the world, countries are starting to open up to travel again. It's obviously up to the individual person to decide if you feel travel is right for you. But, if travel is something you're itching to get right back to, keep reading for 10 destinations that will be opening up soon for all travelers!
Deciding to Travel During COVID-19
The decision to travel during COVID-19 will be a personal decision. Some people are understandably itching to travel after the world shut down for several months. My best advice is to look up the requirements for your destination constantly before travel. I suspect restrictions and requirements for travel will be changing constantly until a vaccine is in place.
Almost every destination will require travelers to quarantine for at least 14 days if you develop the virus. Considering the virus can be asymptomatic, I would highly recommend being tested for the virus a few days before any travel, even if your destination doesn't require it. Whatever decisions you end up making, make sure to be responsible and stay safe!
US Citizens can find information for COVID-19 testing here.
French Polynesia
French Polynesia is a collection of islands in the South Pacific owned by France. The most popular of these islands are Bora Bora, Tahiti, and Moorea. Despite the rather strict policies of France, French Polynesia will be opening up to all travelers this summer. It's the perfect honeymoon spot, so if you had to push back your honeymoon because of COVID-19, this might be the place to reschedule to!
Reopening Date: July 15, 2020
Requirements and Details for Entry:
Travelers must provide a negative COVID-19 (RT-PCR) test within 72 hours prior to departure
Compulsory travel medical insurance
Provide a medical certificate (details to come later)
No entry if you have had a positive test in the prior 3 weeks
Wear a mask when in public areas
COVID-19 tests will be randomly given to travelers 4 days after arrival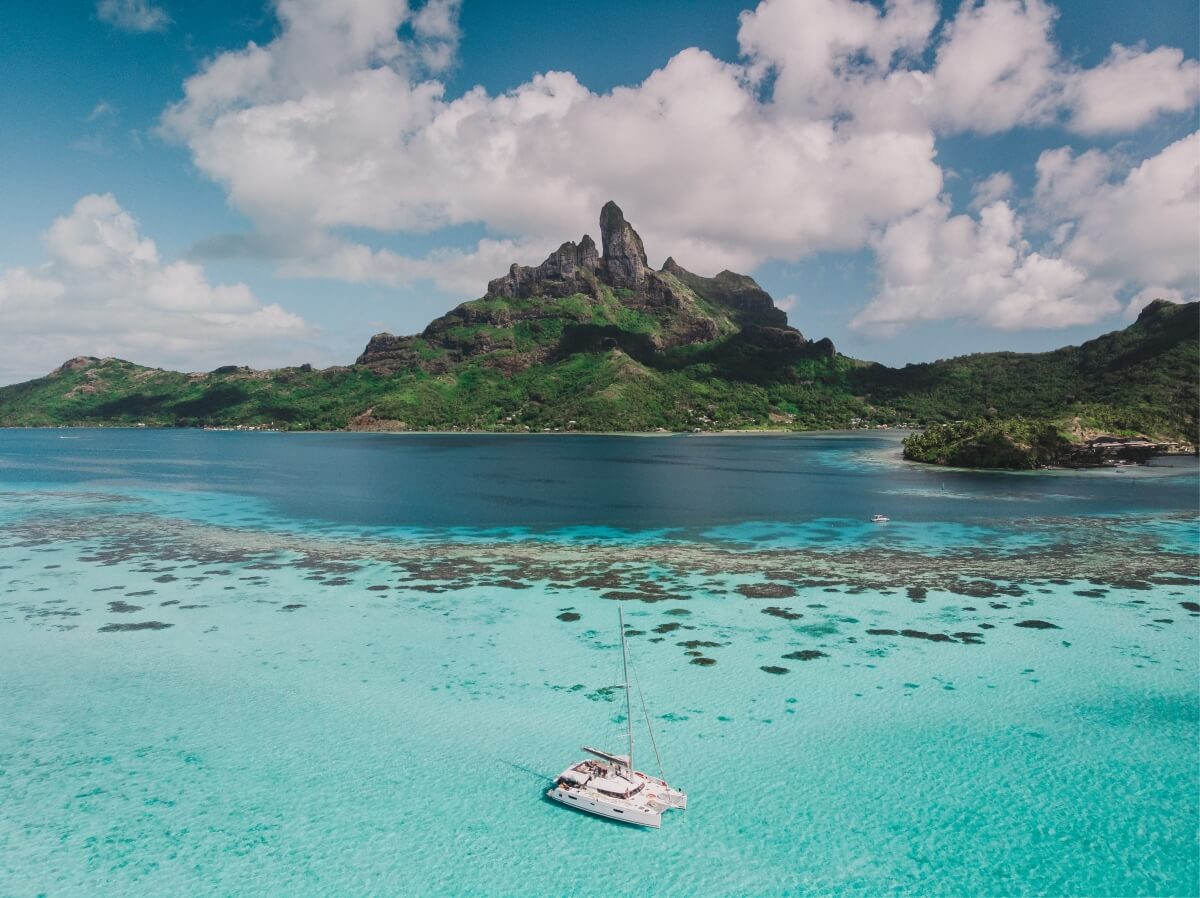 Mexico
Mexico is another country that will be open and ready for tourists this summer. Surprisingly, Mexico never really closed. Certain tourist areas were shut down, but travel was never banned. That being said, the tourist areas of Mexico with beautiful resorts, like Cancun and Cabo, are opening soon. Hotels will be operating at reduced capacity for the upcoming weeks and months to allow them to maintain physical distancing. Strict sanitation protocols are being met at hotels. For more specific information, look up details on individual hotel websites.
Reopening Date: Now
Requirements and Details for Entry:
Temperatures checks to ensure nobody with a temperature above 99 degrees Fahrenheit (37 degrees Celsius)
Thermal monitoring at the airport
Travelers must fill out a risk factor questionnaire
Social distancing measures will be enforced upon arrival
Iceland
Iceland is an island country in Europe. Their isolation from other places is likely a huge part of why they have been able to handle the pandemic very well. Iceland is a great destination right now because of how isolated the country is and how great it is for road trips. Despite being a colder destination, the temperatures are quite mild in the summer. Once fall hits and the weather starts getting colder, Iceland is a great spot to go chasing the Northern Lights. Iceland is open to Europeans now and should be opening to Americans sometime in July.
Reopening date: Now
Requirements and Details for Entry:
Arriving passengers will be given the option to either self-quarantine for 2 weeks or be tested upon arrival – passengers don't have to wait until their results come back to go on their way
COVID-19 tests will be free up until July 1st, when the price will go up to 15,000 ISK ($110 USD)
Travelers must fill out a pre-registration form no more than 72 hours prior to their flight (you can find that form here)
Frequent hand-washing and physical distancing are highly recommended throughout the entire time in Iceland
Jamaica
Another country in the Caribbean opening for tourism is Jamaica. The Caribbean largely relies on tourism, so this is not a surprise at all. Jamaica is a resort paradise with tons of incredible all-inclusive resorts. The country's officials are requiring hotels and resorts keep their capacities low to make physical distancing possible. The capacities will gradually increase over time. Jamaican officials will be monitoring the progress every two weeks with tourism and how it's affecting the country and will make changes if necessary.
Reopening Date: Now
Requirements and Details for Entry:
Travelers are required to fill out an authorization form online no more than 72 hours prior to their scheduled departure time (you can find that form here here)
Everybody arriving to Jamaica will be given a COVID-19 test and may be required to quarantine if the test is positive
US Virgin Islands
Another Caribbean travel destination opening to all travelers is the US Virgin Islands. The most famous of these islands are St. Croix, St. John, and St. Thomas. Almost everything is open again in the US Virgin Islands, although most businesses are still operating at limited capacity. The USVI will no doubt be a popular option this summer and fall since US travelers don't need a passport to visit.
Reopening Date: Now
Requirements and Details for Entry:
All travelers will be subject to health screenings and temperature checks and may be required to take a COVID-19 test
Facial coverings are required in all commercial areas and social distancing is required
Gatherings are limited to no more than 10 people
Beaches are opening, but social distancing must be maintained
Portugal
Portugal is one of the few destinations in Europe that is opening for travelers coming from outside of Europe. Travel to Portugal is open for travelers within Europe, except for Italians and Spaniards, and travelers from the US, Canada, Brazil, and other Portuguese speaking countries. Do your research before traveling to Portugal, though. Portugal requires reciprocity for travelers arriving into Portugal, meaning US citizens won't be allowed in quite yet since Portuguese citizens still can't travel to the US without restrictions.
Reopening Date: Now
Requirements and Details for Entry:
Travelers will be subject to health checks and temperature checks upon arrival in Portugal
Some of Portugal's territories, like Madeira and the Azores, will not open until at least July 1st and may require a negative COVId-19 test no more than 72 hours prior to departure
Portugal requires reciprocity for those allowed into the country, so certain travelers may not be allowed into Portugal until their country's government opens up for Portuguese citizens (like the United States, for example)
St. Lucia
St. Lucia was one of the first countries in the Caribbean to open up to tourism in a COVID-19 world. The island of St. Lucia is very popular for honeymoons and resort travel within the Caribbean. St. Lucia has put forth several measures to help maintain the safety of locals, travelers, and workers. Despite the country being one of the first to open, St. Lucia is operating on the strict side, requiring things from travelers like very close-in testing and mandatory face masks. Hopefully the strict measures will both keep St. Lucia safe and virus-free, but also will make travelers feel safe enough to visit this beautiful island country.
Reopening Date: Now, although flights from certain countries may not begin operation until July 2020
Requirements and Details for Entry:
Travelers must provide a negative COVID-19 (PCR) test from no more than 48 hours prior to departure
Everybody arriving into St. Lucia must have a confirmed stay at one of the island's COVID-19 certified accommodations
Masks must be worn in all public areas, including at resorts
Frequent hand-wishing and physical distancing must be maintained throughout the entire stay
Maldives
The Maldives is one of the most romantic destinations in the world. It's a popular destination for honeymoons and couples getaways. Considering most resorts are on their own private islands, the country is already set up to be an ideal, remote destination in the midst of a pandemic. The tourism board for the Maldives has indicated the opening of the country will be phased with details still to come.
Reopening Date: July 2020
Requirements and Details for Entry:
Details are still to come, but the tourism board has indicated there will be no additional fees (like payment for a COVID-19 test) required upon arrival in the Maldives
The opening will be phased, likely with certain destinations still restricted in the beginning
Tanzania
Tanzania is one of the only countries in Africa to have open borders since the start of COVID-19. Tanzania is a popular safari destination, with its popular locations being places like Serengeti National Park and the Ngorongoro Conservation Area. The country also brings in tourists to complete the famous Mt. Kilimanjaro Summit hike. While the country is now open and had less than one thousand reported cases, it's best to still take your own safety measures with travel to Tanzania. Tanzania's president has been criticized for his handling of the pandemic, and it's being reported they just stopped reporting information in late April.
Reopening Date: Now
Requirements and Details for Entry: No requirements are being reported
Aruba
Aruba is another destination in the Caribbean that has announced they will be opening. The island of Aruba is an ever popular destination in the Caribbean, no doubt for its almost constant great weather and stunning beaches. Aruba is one of the few islands in the Caribbean completely outside the hurricane belt, so it's always a great time to visit. Similar to other countries, Aruba will be opening in phases, with its Caribbean neighbors being allowed to visit first, followed by Canadians, Europeans, and Americans.
Reopening Date: Now for Bonaire & Curacao, July 1st for Canada, Europe, and the Caribbean (except for the Dominican Republic & Haiti), and July 10th for the USA
Requirements and Details for Entry:
Travelers must fill out a self-health declaration 72 hours prior to travel (they will receive an email reminder after filling out a form online which will be available beginning June 25th)
Mandatory travel medical insurance (with details to follow)
Travelers will be given the option to submit a negative COVID-19 (RT-PCR) test from no more than 72 hours prior to departure
If no test is provided online before entry or upon arrival, a test will be required upon arrival at the traveler's own expense and a mandatory 24-hour quarantine will be required to wait for test results
Health and temperature screenings upon arrival
Masks are not required, but travelers must wear them when social distancing is not possible
Pin me to Pinterest!!!! ⤵